Touch The Sky

Vem aí a segunda edição do Touch The Sky, que acontece neste sábado (15), das 10h às 21h, e domingo (16), das 11h às 16h 45, no heliponto do Edifício Amazônia Empresarial. Promovido pela Soul Ride, em parceria com a MPD e WeWork, o evento vai contar com yoga, treinamento funcional e até grupos de corrida pelo bairro. Além de, claro, as aulas de bike a 84 metros de altura, que duram 45 minutos e oferecem 28 vagas por aula. As inscrições podem ser realizadas no site e custam a partir de R$ 147. Para transformar os exercícios em uma experiência multissensorial, a WeWork vai recepcionar todos os participantes do evento com exposições, comidinhas e outras ativações. Informações completas aqui!
Sky Bar Fiori Alphaville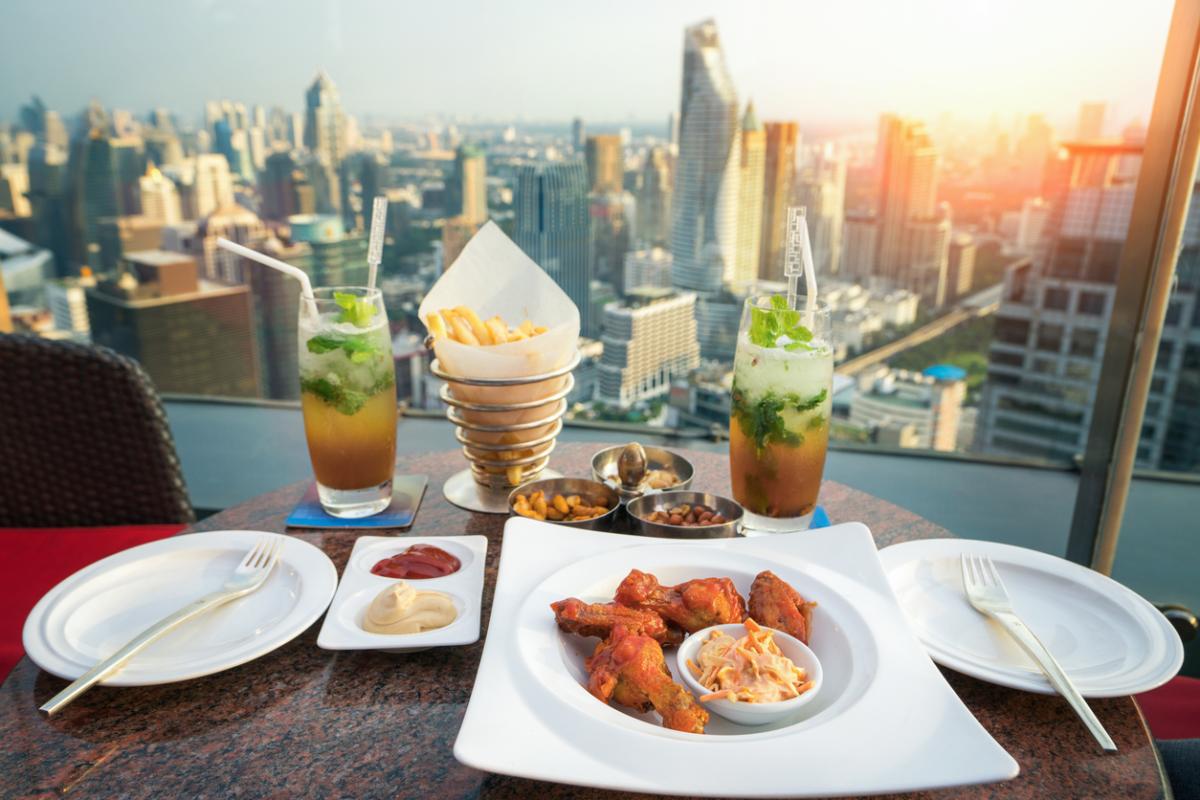 No próximo domingo (16), das 11h às 18h, vai rolar Sky Bar por aqui: coquetel servido num bar a 40 metros do chão – com vista privilegiada do 18 do Forte. O evento será no stand de vendas do Fiori Alphaville (Av. Copacabana, 525). Além disso, os decorados do novo empreendimento já estão disponíveis para visitação! Veja mais informações aqui.
Festas juninas

A época mais gostosa do ano chegou! Neste fim de semana já vão rolar algumas festas juninas na região:
Residencial 11: 15/6, das 19h às 24h. É necessário reservar mesa, que custa R$ 200 com quatro lugares! (Avenida Yojiro Takaoka, 6720, Alphaville, (11) 3463-8100)
Escola Castanheiras: 15/6, das 11h às 20h. Custa R$ 25. Lembrando que idosos e ex-alunos pagam meia, e alunos e menores de 12 anos não pagam. (Alameda Castanheiras, 250, Alphaville, (11) 4152-4600)
Residencial Gênesis II: 15/6, das 17h30 às 23h30. É gratuito! (Alameda das Aroeiras, 101, Alphaville, (11) 4153-6031)
Condomínio Valville I: 15/6, das 19h às 23h. É gratuito! (Estr. de Ipanema, 2805, Alphaville, (11) 4154-6940)
Fieb: 15/6. É gratuito! (Av. Andrômeda, 500, Alphaville, (11) 2078-7813)
Colégio Rio Branco: 15/6, das 10h às 17h30. Ingresso: R$ 15 antecipado ou R$ 20 no local! (Rodovia Raposo Tavares, km 24, sentido SP, Granja Viana, (11) 4613-8500)
Teatro em Santana de Parnaíba
Que tal ir ao Cine Teatro de Santana de Parnaíba? Neste sábado (15), às 20h, "Não é o que estão pensando" se apresenta por lá. E no domingo (16), às 16h, tem a peça infantil "1, 2, 3 tem porquinho outra vez". É gratuito, mas é necessário retirar o ingresso uma hora antes do evento! Rua Suzana Dias, 300, Centro Histórico.
Aulas especiais de bike indoor
Sábado (15), a partir das 9h, acontece o Alphaville Wellness Day do Studio Velocity. O evento contará com aulas especiais dos masters trainers Ana Paula Simões, Fabio Cunha, Fabi Martins e Fernando Barbiero. Também vai rolar desconto nas peças da marca, sorteio de fones de ouvido e Smartbands "On Me", brindes exclusivos, sucos naturais Rio Healthy Food free, além de outras surpresas programadas para a data. Inscrições pelo site! Al. Rio Negro, 500
Aula de patinação
Sábado (15), às 12h30, tem aula de patinação na Decathlon Alphaville. É gratuito!
Música no Parque

Neste domingo (16), das 11h às 13h, tem música ao vivo no Parque Municipal Dom José. O show de rock clássico da Banda Moto Jam é gratuito!
Comidinhas em Aldeia da Serra
Que tal curtir um festival de inverno? No D'Aldeia Restaurante, todos os dias – durante a estação – tem fondue e outros pratos quentinhos. Já nas sextas-feiras, rola música ao vivo e vinho por conta da casa (*pergunte as regras no local). Fica na Av. dos Pinheiros, 820!
Cidade Colorir da Turma da Mônica

A criançada vai estimular a criatividade artística com a Cidade Colorir da Turma da Mônica, que já chegou no Shopping Tamboré. O espaço cenográfico – como Casa da Mônica, da Magali, do Cebolinha e do Cascão – conta com módulos de até 1,5 metro de altura para colorir. Todos os participantes recebem um kit exclusivo para pintura, que inclui um avental, pinceis e copinhos. Além disso, a atração tem lojinha oficial de produtos. Custa R$ 29 para brincar 20 minutos. Fica até 23 de junho no mall e funciona de segunda a sábado, das10h às 22h, e domingo, das 12h às 20h.
Diversão no Alpha Square Mall

Todos os finais de semana, das 12h às 17h, o Alpha Square Mall oferece programação especial e gratuita para a garotada: oficinas de pintura, rega de jardim, leitura, massinha, bola de sabão e, ao final do dia, um momento de descanso com o cineminha. As atrações são indicadas para crianças com idade entre 2 a 10 anos.
Pinturas abstratas

A exposição Frequências Dimensionais vai até o dia 13 de julho. O artista colombiano Cruz apresenta uma série de pinturas abstratas em vários formatos. Fica no Museu Municipal de Barueri e é gratuito!